"Karen Lyu's charismatic and elastic vocals enchant." 
- Tom Surowicz,  Star Tribune
"At last! A recording that lives up to its name. Prepare for a truly unique 'Jazz Experience' ." 
-  Kevin T. O'Connor, 88.5 KBEM-FM | Jazz88.FM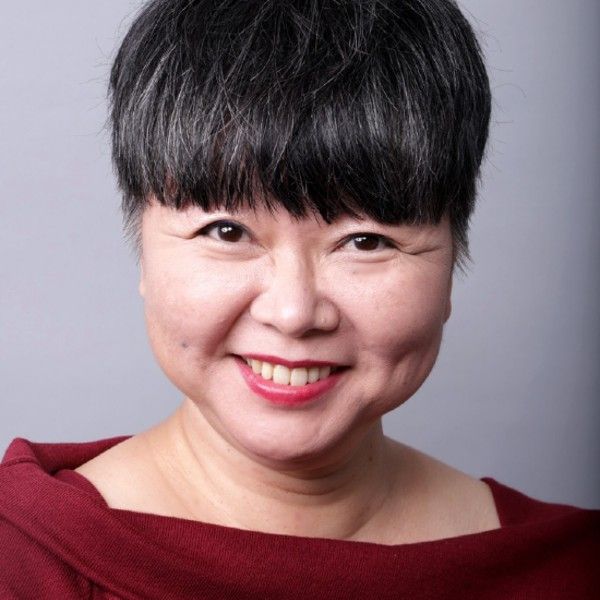 PRESS KIT
Quote
"At last! A recording that lives up to its name. Prepare for a truly unique "Jazz Experience" from Karen Lyu. With songs like "Cry If You Want To" and "Stand By Me" and top-flight session players, including Lonnie Plaxico and Misha Tsiganov, this one is a trek through some refreshingly unexplored turf. Enjoyable and challenging at the same time."
Kevin T. O'Connor
Music Director
88.5 KBEM-FM | Jazz88.FM
kevin.oconnor@mpls.k12.mn.us
Press Photos
SHORT SUMMARY
From Korea to New York, heartfelt and playful jazz music recorded by world-class pros to light up your world! 
This was a miracle recording opportunity, out of the blue, at the perfect time⁠—a dream come true! It was an honor and a thrill to record with these world-renown NY jazz cats! :D 
 
KAREN LYU JAZZ EXPERIENCE CD PERSONNEL 
bass - Lonnie Plaxico (Chet Baker) - www.lonnieplaxico.com 
drums - Mike Melito (Danilo Perez) - www.mikemelito.com 
piano - Misha Tsiganov (Clark Terry) - www.mishajazz.com 
vocals/solo piano - Karen Lyu (Robert Robinson) - www.karenlyu.com 
producer/recording engineer - Dave Anderson - www.saxonrecording.com 
CD cover artist - Ta-Coumba Aiken - www.facebook.com/tacoumba 
photographer - Fred Sanfilipo 
 
KAREN LYU JAZZ EXPERIENCE NY BAND BIOS 
http://tiny.cc/KarenLyuJazzExpBios


THE STORY 
Why did I fly from South Korea to New York to record this special CD? 
It's quite a story!!! 
It starts in 1995. I was starting my jazz career in Minneapolis, MN, but I was considering moving to New York City, because things weren't going so well, being a newbie Korean-American jazz singer in MN who just graduated in 1993 with a BSS in Jazz Studies from Cornell College in IA. So, I decided to check out NYC. 
Amazingly, my old college roommate, Naomi, worked with the mother-in-law of legendary actor, Nathan Purdee, who played Hank Gannon on the soap opera, One Life to Live, and she put in a good word for me! So, I got to house-sit his extra NYC apartment with my high-school friend, Jenny. I had a nice, healthy lunch with Nathan, and he amazingly took me on the set of One Life to Live and introduced me to everyone, which was unforgettable!!! 
While in New York, I had dinner with Ravi Coltrane (son of John Coltrane)—who I met in Minneapolis 3 weeks prior, when he played with veteran jazz pianist, Joanne Brackeen, at the Dakota. I asked him about his dreams, and he mentioned that Lonnie Plaxico was his favorite bassist, but that he was too green and doubted that Lonnie would ever play with him?! I encouraged him, but he was humble. Lonnie has played with multiple Grammy-award-winners, including Cassandra Wilson, Art Blakey, Chet Baker, Dexter Gordon, and Wynton Marsalis!!! 
Two days later, I went with my friend, Jenny, to Birdland. And, Lonnie just happened to be playing there! So I gave Lonnie Ravi's number, and they have gigged, recorded and toured together a number of times over the years since then!!! 
I went back to Minneapolis, got a day job, started my Karen Lyu & Global Jazz band, and never returned to New York. But, Lonnie kept in touch with me about once a year, by phone or email. Then, he found me on MySpace and we later connected on Facebook, when I lived in Nashville, and he always remembered to wish me a happy birthday! 
Suddenly, last November, Lonnie called to let me know that he was flying to Seoul, where I live now, to perform with Cassandra Wilson!!! I tried to see him perform with Cassandra Wilson in Minnesota before, but he wasn't playing with her at that time. Sadly, we missed each other again due to circumstances beyond our control. I was despondent, but Lonnie said, "We'll meet in New York, someday. Don't worry!" 
Then, out of the blue, 3 months later, Dave Anderson, a renown Rochester, NY producer/recording engineer/songwriter/and radio show host friended me on Facebook based on our mutual platinum award-winning songwriter friend, Roy August, in Nashville, TN. After a few video chats about songwriting and potentially recording vocals of his original songs in Seoul, Dave bought and listened to my Karen Lyu & Fresh Jazz CD. And, he was so inspired that he generously invited me to record a new CD on spec at his dream recording studio, which he was building in Rochester, NY!!! 
The first thing I did was contact Lonnie Plaxico, who offered to record with me for free. (minus room, board, and airfare)!!! And, it was on!!! 
Miraculously, the resources suddenly appeared in my life to not only make this unexpected recording opportunity happen, but also to fund a 3-City US Birthday Tour!!! The music tour took me to Minneapolis, MN to perform with my former Global Jazz band members, to Nashville, TN to perform with my former Fresh Jazz band members, to NY to record at Saxon Recording in Rochester, NY, and also to New York City to perform at Rockwood Music Hall with Lonnie and world-class NYC jazz cats!!! It was great to see old friends and fans, and meet new fans!! 
In 1996, I woke up in the middle of the night from a vivid dream of touring with amazing international musicians wearing colorful clothes, that I designed, for a huge and lively audience in Brazil! Please help me on the path to making this dream come true! My ex-boyfriend remembers and believes in me still! 
 
IN MEMORIAM 
In loving memory of my Auntie Yeon-ok Kim, my Second Mom, who believed in me and my music. She died on Saturday, May 18th. Also, in loving memory of my SuperFan Friend, Janet Johnson, who was one of my biggest supporters in Minnesota of all my creative endeavors. She died of cancer on Saturday, May 25th. 
 
PRESS RELEASE 
https://docs.google.com/document/d/1-VX4jsyhwUU... 
HOW DOES A WALLFLOWER BECOME AN AWARD-WINNING JAZZ VOCALIST? 
Toastmasters Icebreaker Speech by Karen Lyu 
(2x Toastmasters Best Speaker award-winner)​https://docs.google.com/document/d/10npN7v52IWZ... 
CD Release Concert - 7pm Sat, Dec 7th @ I Have a Dream 
The Karen Lyu Jazz Experience CD Release Concert, with hot Seoul musicians will be celebrated on Saturday, 12/07/2019  7pm-8:30pm at the Anthony-Bourdain-lauded restaurant/jazz club, I Have a Dream, South Korea, Seoul, Gangnam-gu, Yeoksam-dong, Teheran-ro 5-gil, 7 KG Tower B1. 

SEOUL MUSICIANS (top award-winning Korean jazz musicians) 
piano - SeolKi Lim 
https://www.facebook.com/slki0619 
drums - Dukwon Seo 
https://www.facebook.com/dukwon.seo 
bass - ByeongJoon Kim 
https://www.instagram.com/jjjun_n/ 
@ I Have a Dream - Trip Advisor Reviews: 
https://www.tripadvisor.com/Restaurant_Review-g...